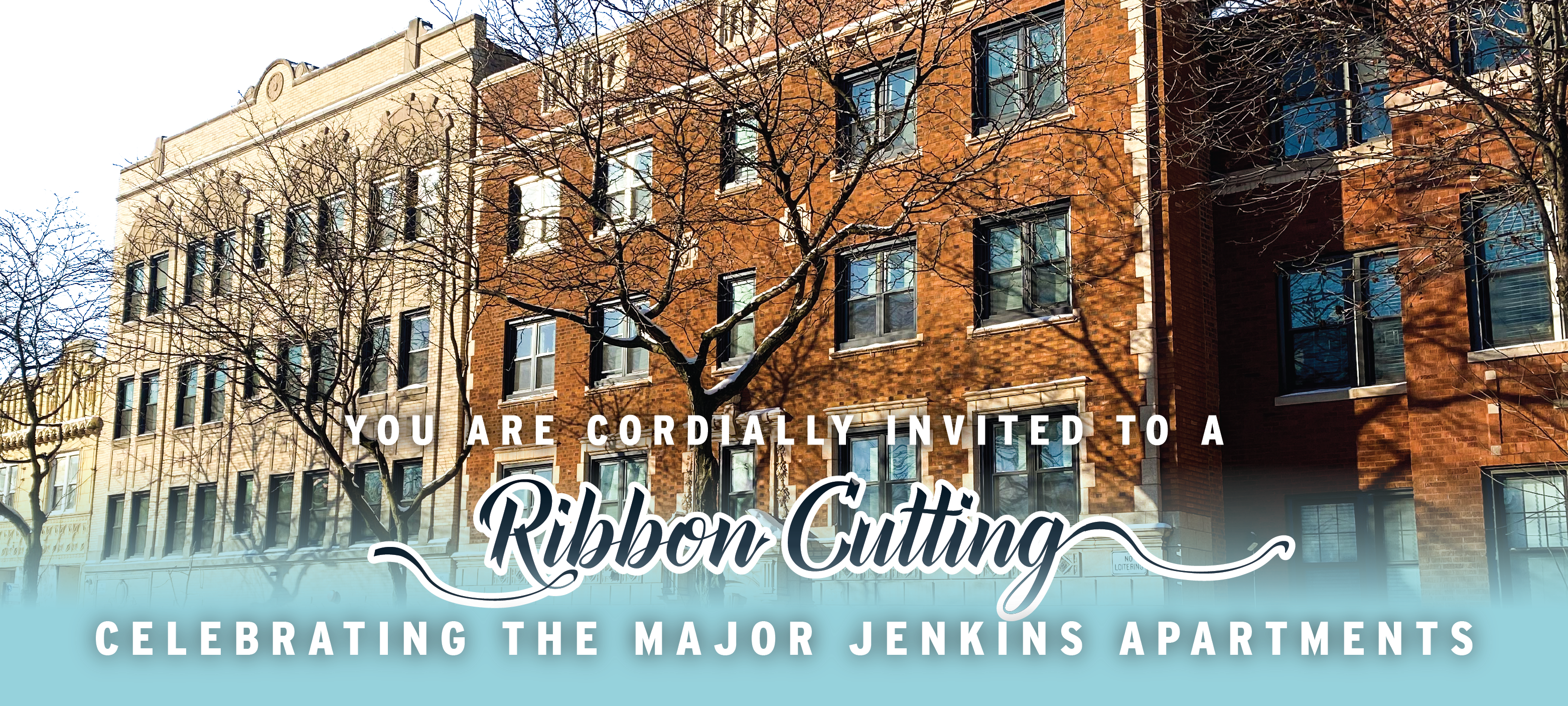 The Grand Reopening Celebration of the Major Jenkins Apartments
Please join us as we celebrate the newly renovated Major Jenkins Apartments located in the Uptown Community of Chicago!
Wednesday, August 17, 2022
12:00 PM ⁠— 2 PM
Major Jenkins Apartments
5012 N Winthrop Avenue
Chicago, IL 60640
Please help us celebrate the partnership, collaboration, and hard work that has resulted in a beautiful, supportive community for residents. The renovation of the Major Jenkins Apartments took a total of 14 months, after which residents returned to updated homes with new amenities. These innovative upgrades at the Major Jenkins Apartments help to increase residents' quality of life and opportunity for long-term stability and self-sufficiency. Come enjoy an inspiring program, tours, and refreshments!
Attendance is complimentary, but registration is required. If you have questions or need assistance, please contact Norlaine King at nking@mercyhousing.org.