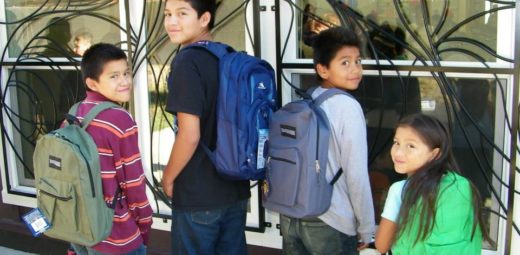 Dec 01

U.S. Bank lends their support to students in need
Community Matters Newsletter – Fall 2012
In order to prepare students for the 2012-2013 school year, U.S. Bank partnered with Mercy Housing to provide backpacks and schools supplies to approximately 500 children at four Mercy Housing properties: Grace Apartments in Denver, Appian Way in Kent WA, Pullman Wheelworks in Chicago and New Hope in Nampa, ID. U.S. Bank employee volunteers distributed the supplies, most of which were provided by Portland-based nonprofit Schoolhouse Supplies, to children.
"U.S. Bank is committed to supporting the communities in which we do business," said Lisa Glover, executive vice president and director of community affairs at U.S. Bank. "With the help of Schoolhouse Supplies, we were able to revisit many affordable housing complexes that we helped bring to these communities and let them know that our support extends beyond our initial investment."
U.S. Bank supports Mercy Housing by financing the development of housing throughout the U.S. and investing in the organization via grants and sponsorships.
Stay Up To Date
Get news on Mercy Housing and inspiring stories of change delivered to your inbox.