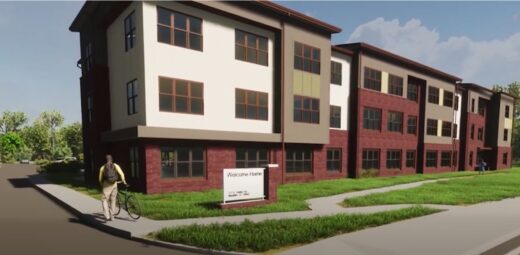 Oct 03

Mercy Housing Southeast Opens Olii Place in South Carolina
OLII PLACE OPENS IN MAUDLIN, S.C. 
The word "olii" means "friendship" in the Cherokee language, and on August 8, Mercy Housing Southeast celebrated the grand opening of Olii Place in Mauldin, South Carolina. This new community, built on lands once inhabited by Cherokee people, is home to 46 families.
We were thrilled to partner with the City of Mauldin, Greenville County, and South Carolina Housing to bring much-needed affordable housing to the community.
"Home is a word that means different things to different people," said Kristine Foye, Field Officer for the US Department of Housing and Urban Development. "No matter, if it's a home that you own or a home that you rent, a home provides security, comfort, belonging, identity, and privacy," Kristine continued to say as she addressed the crowd.
Charlotte Osmer, Vice President, Greenville County Redevelopment Authority Board of Directors, added, "The benefits of being able to secure stable, affordable housing goes far beyond having a place to live. A person's housing is a huge social determinant of their overall health."
Olii Place is made up of energy-efficient one, two, and three-bedroom apartment homes in Greenville County.
Check out some of the highlights from the Grand Opening here
Stay Up To Date
Get news on Mercy Housing and inspiring stories of change delivered to your inbox.