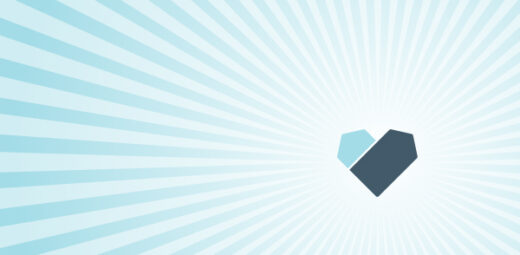 Oct 31

Why Proposition 123 is the Right Solution to Make Colorado Affordable
By Shelly Marquez

---
This affordable housing crisis threatens to irrevocably alter the state we love. Half of Coloradans can no longer afford to live here. Teachers, firefighters, and nurses who can earn as little as $22,000 a year can't afford to live in the communities they serve. Young professionals struggle to afford rents or mortgages, which fuels staffing challenges for businesses, schools, fire departments, and hospitals. Seniors living on fixed incomes are being pushed out of the communities they have long called home, while young people who want to start families are looking elsewhere because they can't afford starter homes.
Over the last 50 years, wages have stayed flat while home prices have more than doubled. And over the last two years, Colorado housing prices have increased by more than 133% and pushed the median home price to more than $500,000, which is out of reach for the average Colorado household earning a median income of $75,000.
If home prices continue to rise as they have over the last five years, by 2032 the median single-family home in Colorado will cost nearly $1.7 million, according to Thrive Economics calculations based on Census Bureau and Colorado Association of Realtors data. To qualify for a 30-year mortgage on that home, a buyer would need an annual income of at least $372,000 — after making a 20% down payment of $339,000.
If rents continue to rise as they have over the same period, by 2032 the median rent in Colorado will be nearly $2,700 per month, which would require a renter to earn an annual income of more than $106,000. The current median rent is already $1,860.
Coloradans reject that future. Eighty-six percent of voters polled by Pulse, the Colorado Health Foundation Poll, say our housing crisis is an extremely or very serious problem. But Proposition 123 is a once-in-a-generation opportunity to make Colorado affordable this November. It would generate $270 million annually for affordable housing in Colorado, helping to build 170,000 affordable new homes and rental units. New construction is a crucial part of the solution because, for more than a decade, we have been building new homes at a far slower pace than necessary to meet demand, which has led to scarcity and soaring prices.
Without raising taxes, Proposition 123 will make housing more affordable for working people by providing down payment assistance for first-time homebuyers, lowering rent, and building more affordable housing across Colorado. Proposition 123 would do this by setting aside up to 0.1% of taxable income each year for affordable housing. That's estimated to be $145 million in the current fiscal year — which ends June 30, 2023.
With this sustainable source of funding, we can expand homeownership opportunities for our vital workforce, help renters build wealth to become homeowners, require prioritized local review of building approvals and help local governments increase the number of homes that Coloradans can afford by 3% every year.
Let's be clear — Proposition 123 doesn't raise taxes. Instead, it allocates money that is already being collected to a fund dedicated to affordable housing. The benefits far outweigh any perceived cost that you'll hear opponents of this mention – a marginal reduction in TABOR refunds (this year, the difference between a $750 check and a $707 check) means hundreds of millions of dollars in savings on homes and rent across the state.
At a time when the housing crisis has sent home prices and rents soaring out of reach for so many, contributing to staffing shortages and growing inequality, this is the right step for our state.
---
Shelly Marquez is the president of Mercy Housing Mountain Plains. Marquez is a fourth generation Coloradan.
Stay Up To Date
Get news on Mercy Housing and inspiring stories of change delivered to your inbox.