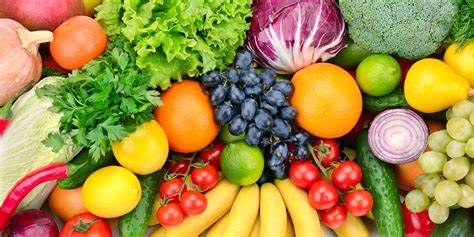 Nov 20

Tackling Food Insecurity
Despite having a stable home, many Mercy Housing residents worry about having access to enough food. Mercy Housing has been addressing the needs of residents for decades through our service-enriched programs. As we have grown, so have our resources. In 2022, Resident Services provided food assistance, including food pantries and meal deliveries to 11,435 households. Our approach to affordable housing addresses one of the social determinants of health by providing residents with a stable and healthy environment where everyone can thrive.
With 17 million U.S. households reporting being food insecure at some time during 2022, the numbers and statistics on food insecurity shed light on the growing epidemic in the country. More important however are the stories of the people and communities impacted most directly by food insecurity.
Without access to nourishing foods regularly, the challenge becomes sustaining a healthy lifestyle – those impacted are more likely to eat lower-quality foods or skip meals completely. Access to stable, affordable housing with onsite Resident Service programs, which include providing residents with a variety of food options, results in residents leading healthier lives.
The Impact of Being Food Insecure
According to the nonprofit Feeding America, the most common cause of food insecurity is tied to living with a low income. Choosing between spending limited money on rent, food, medicine, or healthcare is not an easy choice. Being food secure is not only about having enough to eat but it is directly connected to a person's well-being. It is the foundation for achieving health and wellness goals, economic development, and more.
For Dakota, having access to an onsite food pantry means that she, "doesn't have to go hungry because of the rising cost of food" in grocery stores. She adds, "It has had a positive effect on my life because the convenience has allowed me to stay nourished."
Meanwhile, Linda shares, "Healthy, fresh fruits and vegetables are most important to me as are organically grown meats and vegetables. At 82 my desire to cook for myself alone is limited to simple and healthy foods. When I can obtain those through free food distributions my vitality level increases, and my stamina endures longer. I feel better and am happier!"
Partnerships Help Address Food Insecurity with Healthy Food Options
Community partnerships play a large role in helping Mercy Housing address food insecurity. We work with community partners across the country who have helped implement new programs ensuring that residents have access to healthy and nutritional food items.
For example, thanks to partnerships with the Northern Illinois Mobile Food Bank, the Community Memorial Foundation, and Barn Owl, residents at Colony Park Apartments receive fresh fruits, veggies, meats, eggs, and other pantry staples regularly.
Bonnie, a resident at Colony Park Apartments explains, "Having onsite access to food distribution is convenient, some of it is delivered right to my door. There is a great selection of food to choose from with the truck and the Factor Meals. The Factor Meals are nourishing and are cooked quickly. I don't need to buy the food, prepare it, and clean up lots of dishes. I save time. With the large selection of food, there may be something "new" to try."
And, thanks to the University District Food Bank, YMCA, and Solid Ground, the Mercy Magnuson Place food bank in Washington State offers a variety of culturally appropriate food options, including dairy, protein, grain, fruit, and vegetables. The Magnuson Food Pantry not only serves residents but also the greater community, which is a food desert area. More than 100 households are served weekly.
"I love how diverse the food options are and I'm happy that I can find foods from my culture here," Muna expresses during a recent visit to the food pantry.
Recognizing and addressing the health and wellness of residents is essential. Good health can only happen when you have a home. For residents to experience improved health, they must have access to food and health services, with a focus on sustainability, inclusivity, and resilience.
You can help address food security today — every little bit helps!
Stay Up To Date
Get news on Mercy Housing and inspiring stories of change delivered to your inbox.