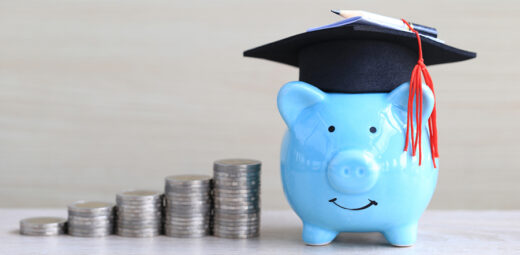 Providing a path to affordable housing is just one step in the process of building a stable life. Oftentimes, those who find a home with Mercy Housing have lived under incredibly difficult circumstances that continue to impact their lives even after they finally find a place to call home.
Because of this, Mercy Housing provides services and resources around financial stability to help residents develop the skills and tools necessary to build a stable financial future. Financial literacy is an important part of Mercy Housing's onsite Resident Service programs.
A perfect example is the U.S. Department of Housing and Urban Development's (HUD) Family Self-Sufficiency Program (FSS), originally created by Congress in 1990 as an employment and savings program for families in affordable housing. At Mercy Housing Mountain Plains' Decatur Place Apartments, residents renamed the program GAIN (Growth, Ambition, Inspiration & Nurture) when it launched in 2021.
The GAIN Program includes one-to-one coaching and workshops with residents to help them achieve goals in employment, financial planning, and asset-building. The program also combines a powerful savings incentive where money is saved in an escrow account, and upon graduation, residents can use the money saved towards a financial goal like buying a car or a downpayment on a house.
This year, we partnered with Compass Working Capital, experts in the FSS program, to help implement and run the program at Decatur Place Apartments in Denver, where 20 residents are currently enrolled. With the help of Compass, we plan to expand to two more communities in Colorado — Holly Park Apartments and Clare Gardens.
Through the efforts of our Resident Services teams and with the support of Compass Working Capital, the GAIN program is helping to meet residents where they are in their financial journeys, and giving them the opportunity to build a solid financial foundation.
Stay Up To Date
Get news on Mercy Housing and inspiring stories of change delivered to your inbox.