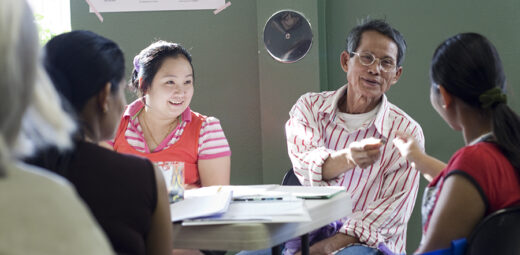 Oct 27

Spotlight on Financial Literacy Partnerships
Bringing financial education to Mercy Housing Mountain Plains communities isn't just for adults. From developing a business idea to marketing and selling a real product, 26 kids from Utah and Colorado are learning all about becoming entrepreneurs in YouthBiz. The program from Young Americans Bank teaches youth about entrepreneurship and economic prosperity through hands-on programs and real-life experiences.
Alpine Bank offers quarterly classes designed specifically for the 100% immigrant and refugee population at Grace Apartments in Denver, where more than 20 languages are spoken. Alpine Bank, with the help of interpreters, met with residents beforehand to better understand their needs, and now provides financial education workshops around credit building and homeownership.
We have partnered with the Creighton University Financial Hope Collaborative to bring a series of nine weekly Financial Hope classes to residents from Crestview Village and Timbercreek apartments in Omaha, Nebraska. Hosted at Heartland Family Services, the Financial Hope series will provide participants with educational programming and financial coaching to help them gain new skills and build financial literacy.
Stay Up To Date
Get news on Mercy Housing and inspiring stories of change delivered to your inbox.